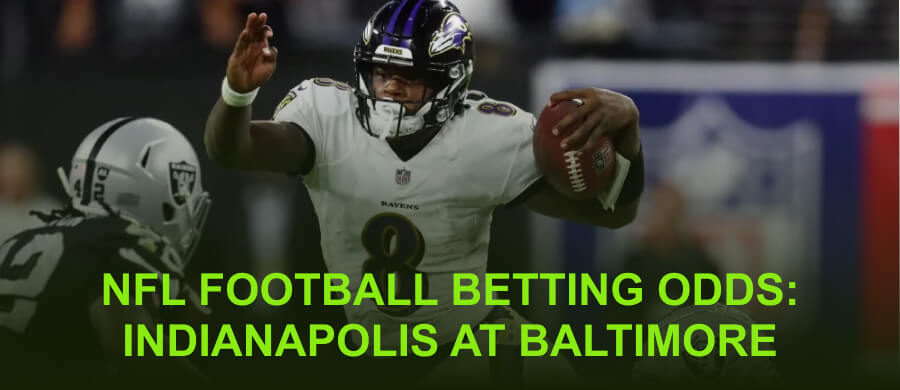 Get ready for Sunday Night Football!
Ah yes…a classic match up if ever there was one. The Indianapolis Colts vs. the Baltimore Ravens. It should be interesting to see what Colts QB Peyton Manning can pull out of his bag of tricks this Sunday night against a team that nearly pulled of the upset of the season last week against the unbeaten New England Patriots. I'm thinking that with his crappy game already out of the way (against the Chiefs), I'm thinking Manning is determined to stand tall and win this one on the road.
The Baltimore Ravens (one of the leagues lowest scoring teams) are having a piss-poor season, losing their last 6 games in a row making this their worst season since Brian Billick stepped into the picture as head coach. The Ravens are 4-8 SU overall and out of the playoff picture, their offense is struggling and so is their defense.
The Indianapolis Colts, on the other hand, had to live through the hell that was losing to the New England Patriots in what has been the most-watched game of the season thus far, are coming into this game 10-2 Su overall and are primed for a bye into the AFC playoffs. They're riding a three-game win streak and coach Tony Dungy's outlook remains positive.
"I feel great about where we are right now," Indianapolis coach Tony Dungy said. "Going into the fourth quarter of the season, we've got a good lead in the division and we're second in the conference. If we'd lost, we'd have felt we'd have to win all four of our last games."