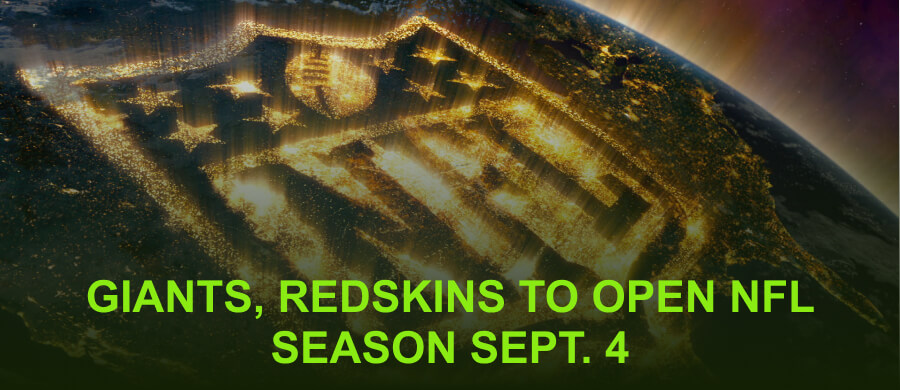 It's never too early to start thinking about next season, is it?
The complete schedule for the upcoming NFL season won't be released until next month, but the NFL did announce the teams, date and time for the season opener.
The Thursday night season opener will match the Super Bowl-champion New York Giants and the Washington Redskins at 8:30 p.m. EST on NBC on Sept. 4th. As is traditionally the case, the defending Super Bowl champs kick off the season at home. You can expect a raucous crowd to be on hand to give thanks to Eli Manning and his team, for pulling off the upset of last season by handing the heavily favored New England Patriots their first loss of the year.
At the sportsbooks, the New York Giants are listed at 16/1 odds to win the 2009 Super Bowl, while the Washington Redskins are 35/1 odds to win the 2009 Super Bowl.