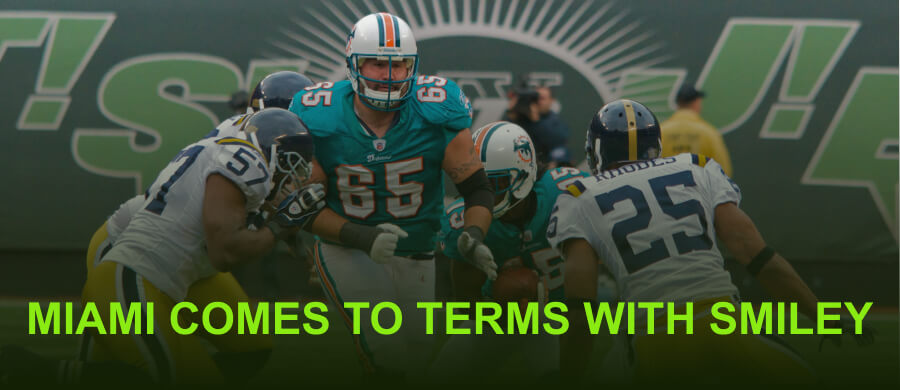 Former 49er, Justin Smiley and the Miami Dolphins have agreed on a five-year contract worth $25 million according to the Miami Herald. This deal includes a guarantee of $9 million.
In November Smiley dislocated his right shoulder and underwent surgery that he is still recovering from. Currently, the Dolphins have penciled Smiley in as their starting right guard and before he gets in he'll have to pass a physical.
Its most likely Smiley will be limited in off-season minicamps. Its still not know at what stage in training Smiley will be ready but it's easy to assume that the Dolphins have a sense he'll be good to go early enough to make a difference.