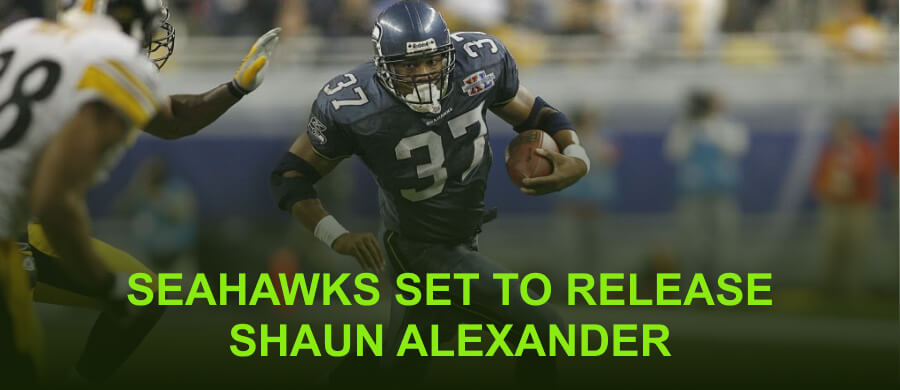 Although he's denying the rumor currently floating around soggy Seattle, 2005 NFL MVP Shaun Alexander could be released by the Seattle Seahawks as early as later today. Reports that the running back was going to be let go surfaced about a month ago when it was learned that the Seahawks had signed Julius Jones and T.J. Duckett in free agency. Still, Alexander is sticking to his story that he's not going anywhere.
"I haven't heard that," he said. "I've just seen the stuff that has been in the paper lately."
In 2005 Alexander scored a then-record 28 touchdowns and led the NFL in rushing with 1,880 yards. But his numbers have never been the same. Alexander ran for 896 yards and seven touchdowns in 2006, when he missed six games with a broken bone in his left foot. Last season, when he missed three games because of a sprained left knee and played the rest of the season with a broken bone in his wrist, Alexander ran for 716 yards and four touchdowns.