NFL Football a Favorite Among Women?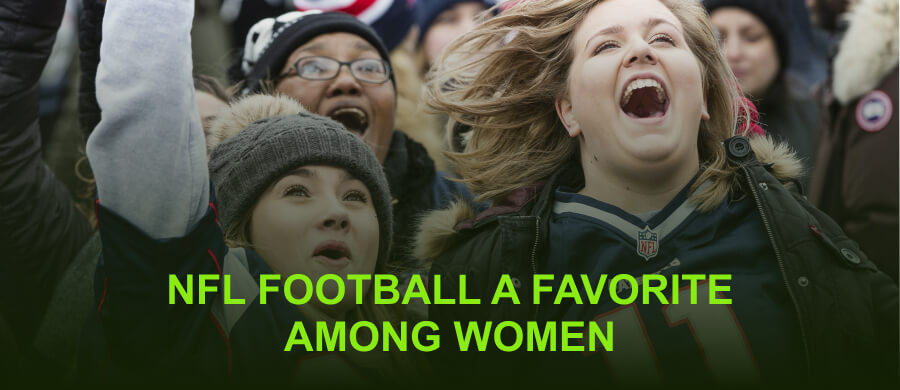 The NFL may be the biggest thing going in North American pro sports, but there are always new markets for the league to invade. How about the biggest market of all – women?
According to the Kansas City Star, NFL research shows that 15 million of their 50 million "avid" fans are female. And a Harris Poll shows 30 percent of women respondents, when asked their favorite spectator sport, said football. The NFL itself is hiring more and more women, and after an unfortunate dalliance with cheesecake, broadcasters are wisely sticking with the likes of Pam Oliver and Suzy Kolber.
Which is why you can now buy women's apparel and jewellery for every NFL team. Check out that hot pink Tom Brady uniform. "You will look cute," according to the product info blurb. Maybe so, but do they have a Steve Hutchinson-sized Vikings Confetti Dot Pajama Set? Nope: Small, Medium and Large only.